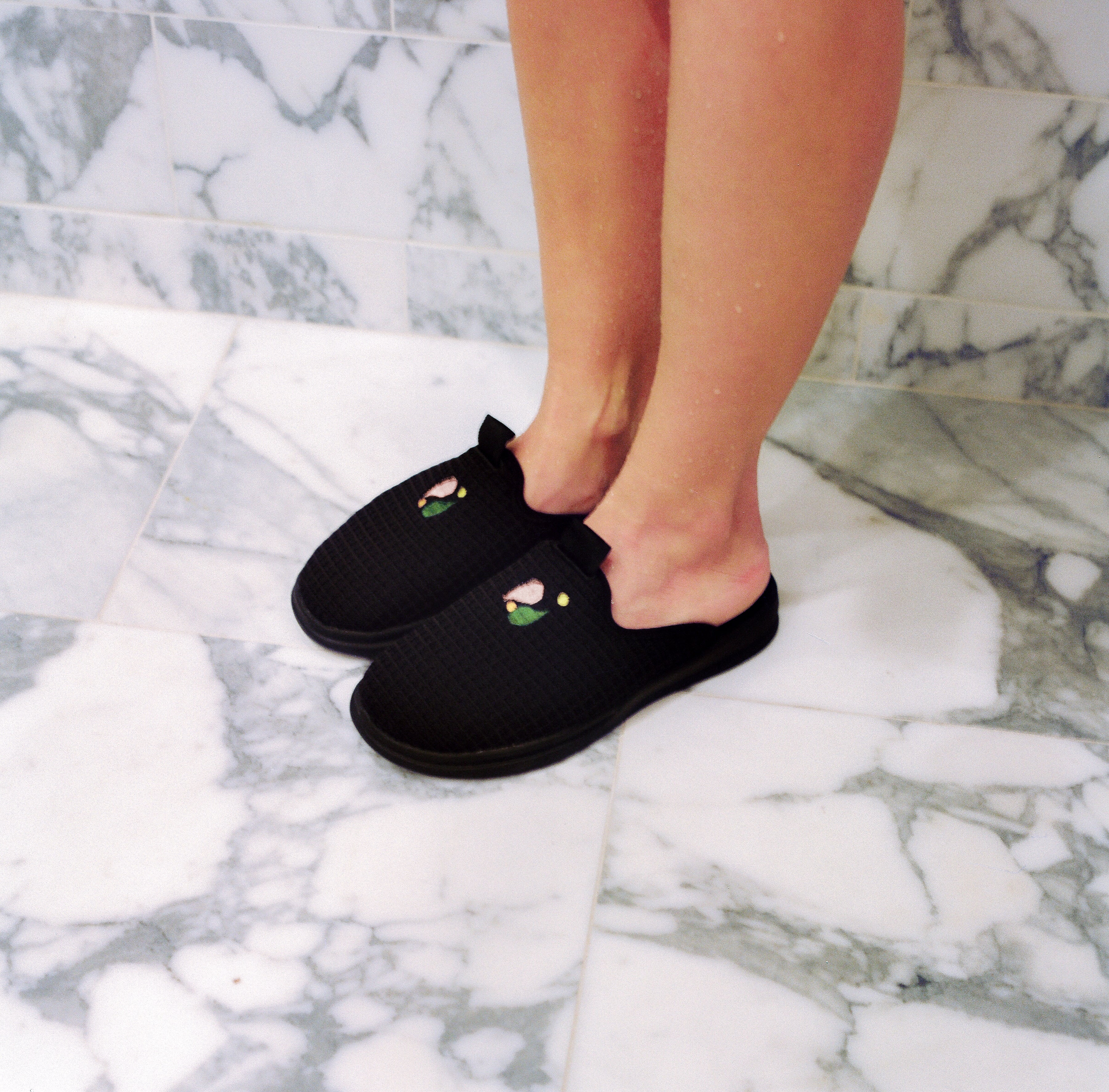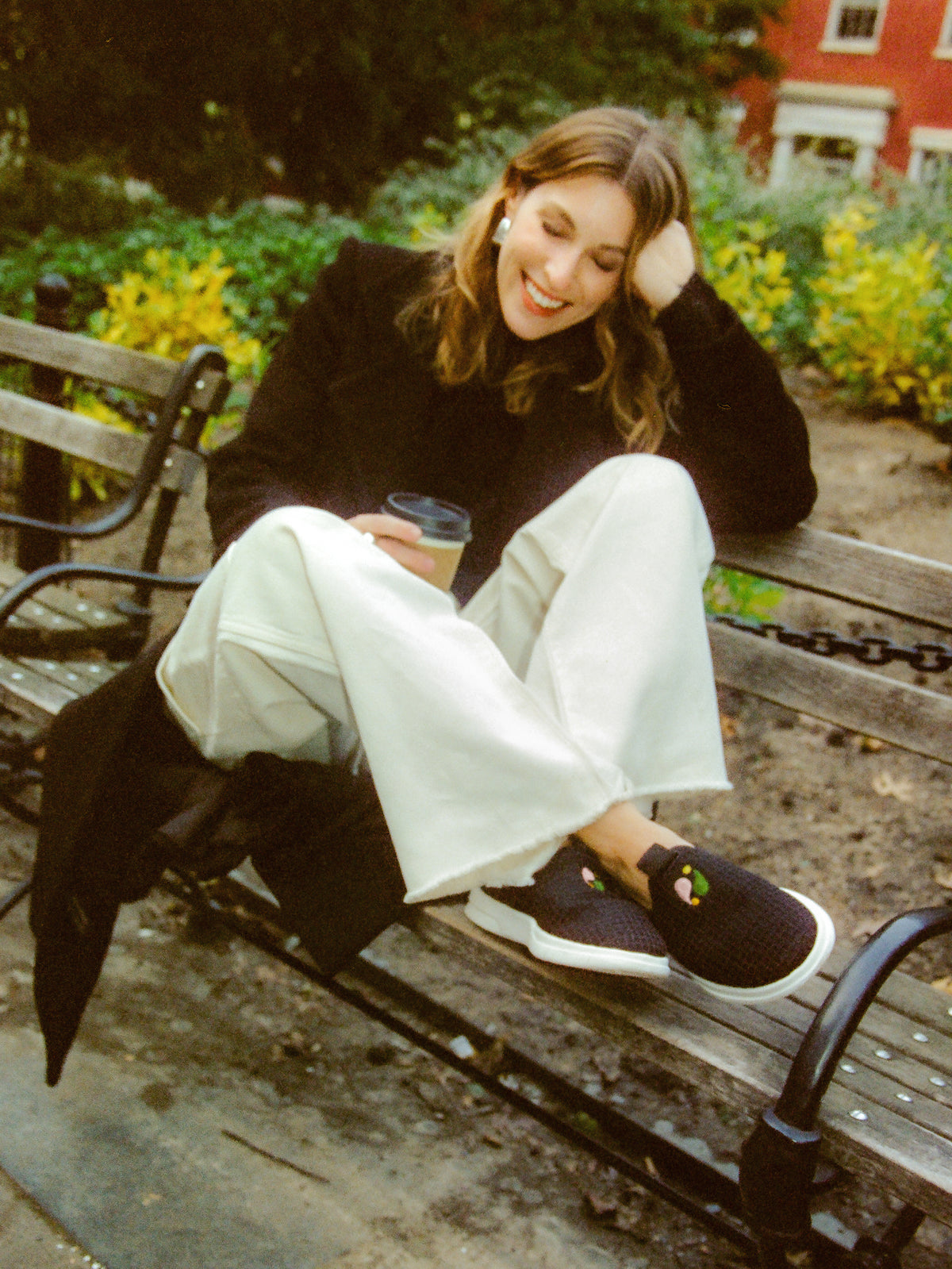 TAKES YOU FROM POST-SHOWER TO THE STREETS
Hannah Richtman wears the Jolie x Lusso Cloud Pelli Slide in Washington Square Park in New York on a Sunday morning stroll. Bring ultimate comfort wherever you are.
WHY DID WE COLLABORATE ON A SHOE?
We've always believed collaborations to be a fun way to engage with other brands, companies, and people we admire to create product we love.

By bringing a filtered showerhead into the beauty wellness space, we are creating a new category and introducing a product that sits outside the traditional beauty definition… which is to say our approach and position is not traditional.

We'll continue that with our series of collaborations. The Lusso collaboration sits under a collection named Très Jolie, which will house our collaborations and any product that sits outside the traditional confines of a beauty brand.

A shower is a ritual in our daily lives and as we thought about what we do post-shower on a Sunday morning, we wanted to bring comfort to wherever you go, whether that's the coffee shop down the block or the couch in your living room.