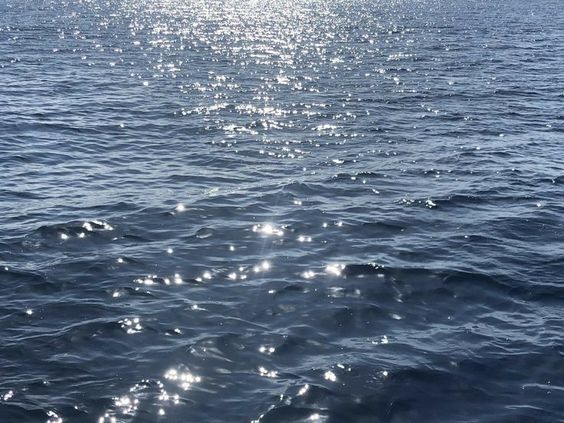 SHOWER THOUGHTS
Meet our community of friends, family, collaborators and role models as we ask them the Jolie Shower Thoughts questionnaire.
SHOWER THOUGHTS
WITH Katie Dalebout
LA based writer and podcast producer, Katie is the host of, "Let It Out", an interview show where she speaks to friends and strangers about habits, routines, creativity, and feelings. She also co-hosts "Spiraling", an optimistic anxiety podcast and consults on creative strategy and podcasting.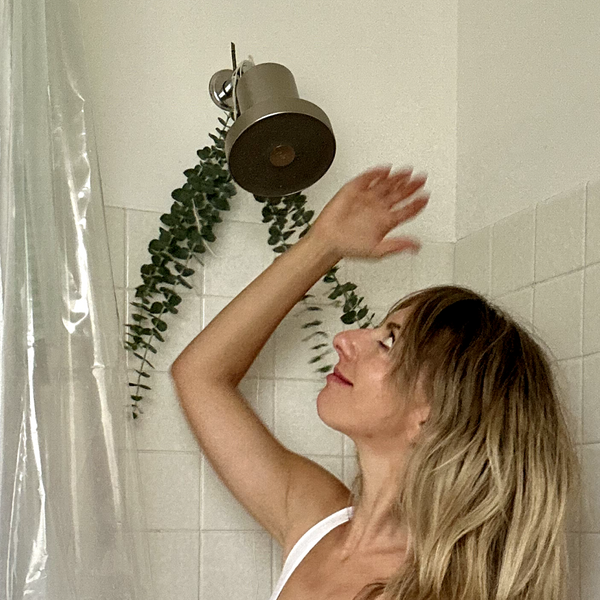 WHEN WAS THE LAST TIME YOU FELT INSPIRED?
Basically most mornings, I leave my apartment and walk about 30 minutes to get a coffee. I talk to friends or listen to music on the way. And then I drink coffee there and read or talk to friends who go every morning. Then I walk for about another hour, listening to podcasts or music. By the time I get back to my apartment, I usually feel inspired by something I heard or read or a conversation I had or plant I saw. Or maybe I"m just kinda high on the cocktail of endorphins, vitamin D, and caffeine. And as an extrovert, I need the transference that happens from talking to either friends I run into. Or even strangers I small talked to—that will even do the job. A more specific recent example is talking to my friend Carolina about a project we've been working on since 2019. It's a short film that was her idea and concept that we wrote in exquisite corps style throughout 2020. I wrote most of the dialogue based off of real and imagined conversations with people I knew. We hadn't returned to the script in over a year but recently when I read it and talked to her about our plan for it— I felt inspired. Time had passed so I was able to view it with a new lens, and was eager to make it better.
WHAT DO YOU VALUE THE MOST ABOUT YOURSELF AND WHY?
My ability to be able to talk to anyone and hopefully make people feel comfortable—even sometimes at my own expense.
WHAT'S ONE THING YOU THINK OTHER PEOPLE OVERVALUE?
I think we tend to overvalue not trying, aloof, coolness, and ambiguity. When we leave relationships ambiguous and undefined, no one has to take responsibility so it's easy for feelings to get hurt. I'm earnest, open and most of my career is based on sharing vulnerably and asking others questions so they'll do the same. I believe sharing is how we can connect. This is all at odds with being aloof, vague, cagey, which I find very cool. I think society values this way of being too, perhaps as a reaction to the oversharing of early instagram, or perhaps even before that with the blogging era, but the pendulum might be swinging back towards that earnestness now. I've always wanted to be someone who is distant and detached. But I've had to accept that I am warm and open. I'm trying to let go of trying to be what I'm naturally not, which is cool.
WHAT DOES THE WORD 'WELLBEING' MEAN TO YOU?
Wellbeing is taking care of yourself so you can have the energy and resources to be able to be kind and supportive to other people. Wellbeing is connecting deeply with each other and to nature and to me nature is people. Wellbeing is having a crush. I have a theory that everyone is their most vibrant, healthy, and inspired self when they have a crush. This doesn't have to be a crush on a person, although it certainly can be—but when we can have a crush on an idea or a topic we're learning or a place we're traveling to, a creative project we're making, etc. It makes us focused on something and not distracted, therefore we're present. I'm not anxious about the future or past, I'm just existing with whatever is in front of me and when that to me is wellbeing.
WHAT IS YOUR RELATIONSHIP WITH WATER?
Complicated…Someone used to always laugh at me because I was so into niche wellness practices or taking expensive supplements, yet I wasn't doing the simple, free healthy routines like getting enough: water or sleep. He was right… so I'm trying to be better at both now. Especially drinking more water and noticing that I feel better when I do. I've always loved swimming, I spent a lot of time at pools in the summers in Michigan and it was my favorite part of my childhood. Now that I live in California, I'm eager to spend more time near water and want to go to the beach more.
IF YOU COULD CHANGE ONE THING ABOUT YOUR DAILY ROUTINE, WHAT WOULD THAT BE?
I would get ready for bed quicker. Basically, I want to go to sleep earlier so I can wake up more easily. My main issue is that I tend to move very slowly. There's a line in Frances Ha where she says, "I have trouble leaving places." And unfortunately, I super relate to that. I can take forever to do things that should be quick but I get distracted. Then I feel behind l which makes it more difficult to be present because I feel like I should be working or doing the errand or chore I'm behind on. So I'd move quicker at each task including getting ready for bed so I could have time to be leisurely or be early for once.
WHAT WOULD YOUR STARTER PACK INCLUDE?
Witch hazel, wired headphones, a legal pad, Blundstones, tongue scraper, Living Libations mascara, Ozma beanie, Benetint, nutritional yeast, kettle.
HAVE YOU HAD ANY INTERESTING SHOWER THOUGHTS LATELY?
Yes, I realized I should match the energy that the other person gives me and not exceed it too often. Because that can cause stress for all. This also allows relationships to unfold slowly, never rush anything. Both are easier said than done, but I'm getting better at both.